Francisco Frederico Murigo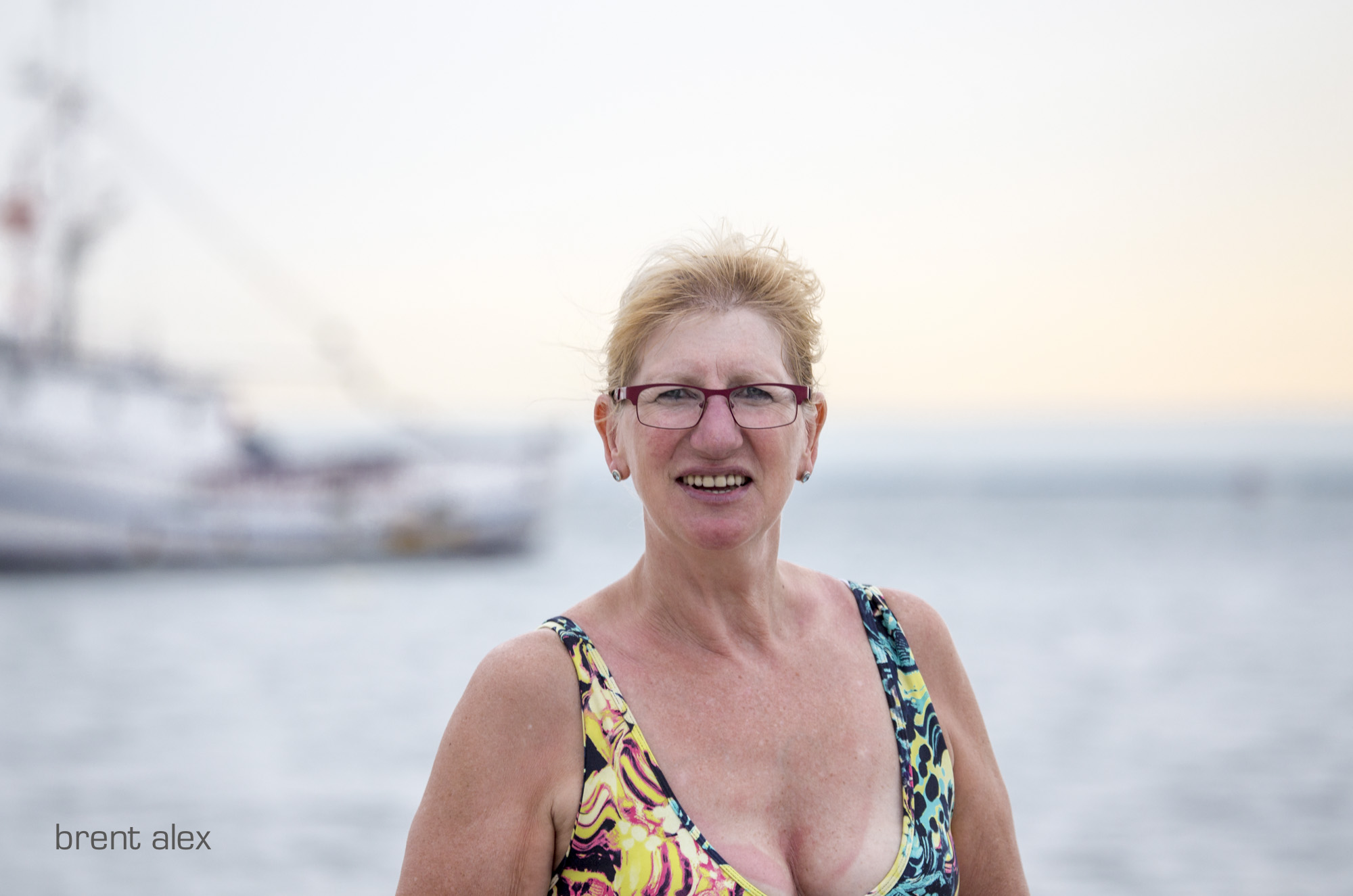 Paula De Meersman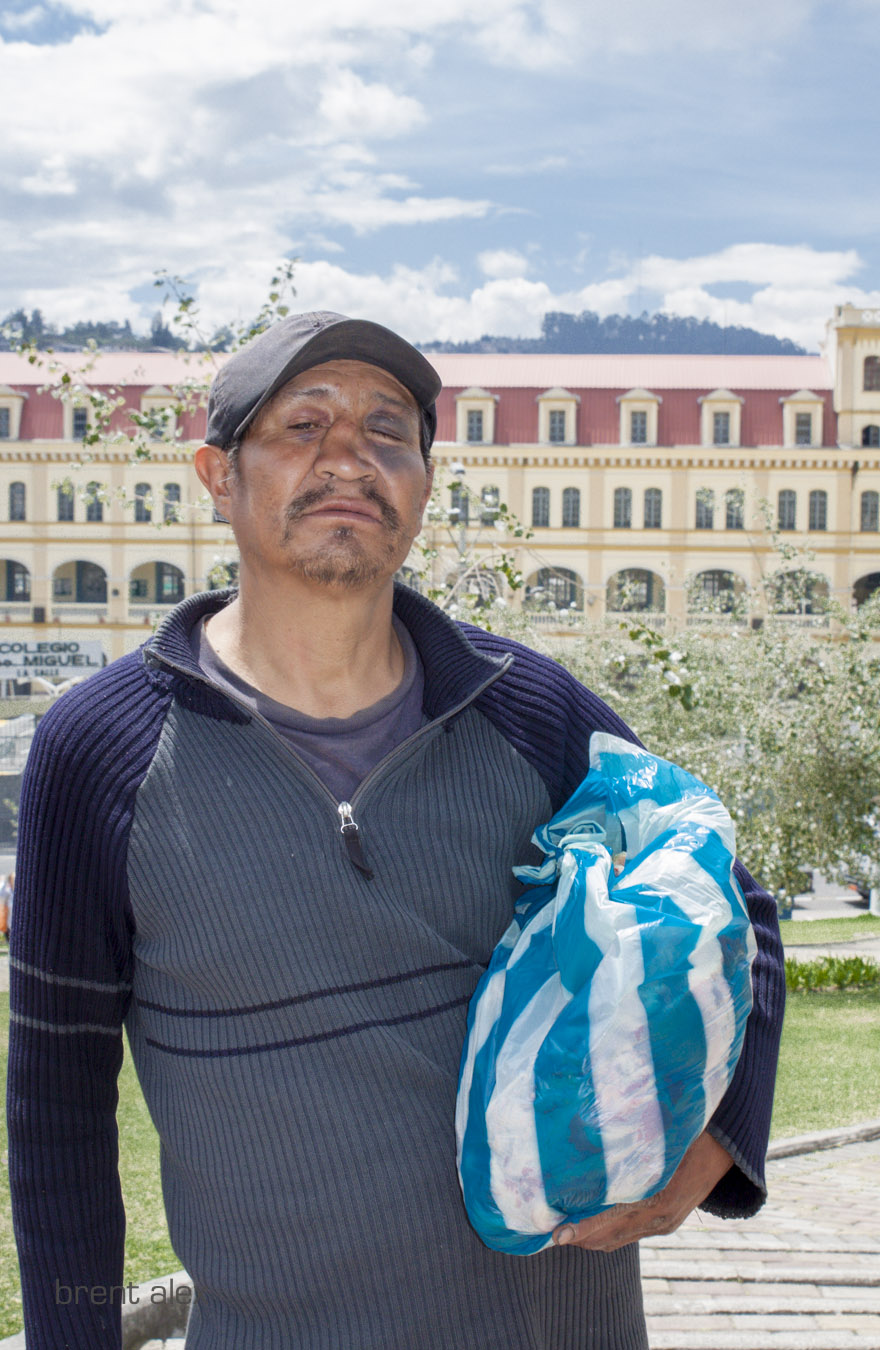 Guillermo el Carnicero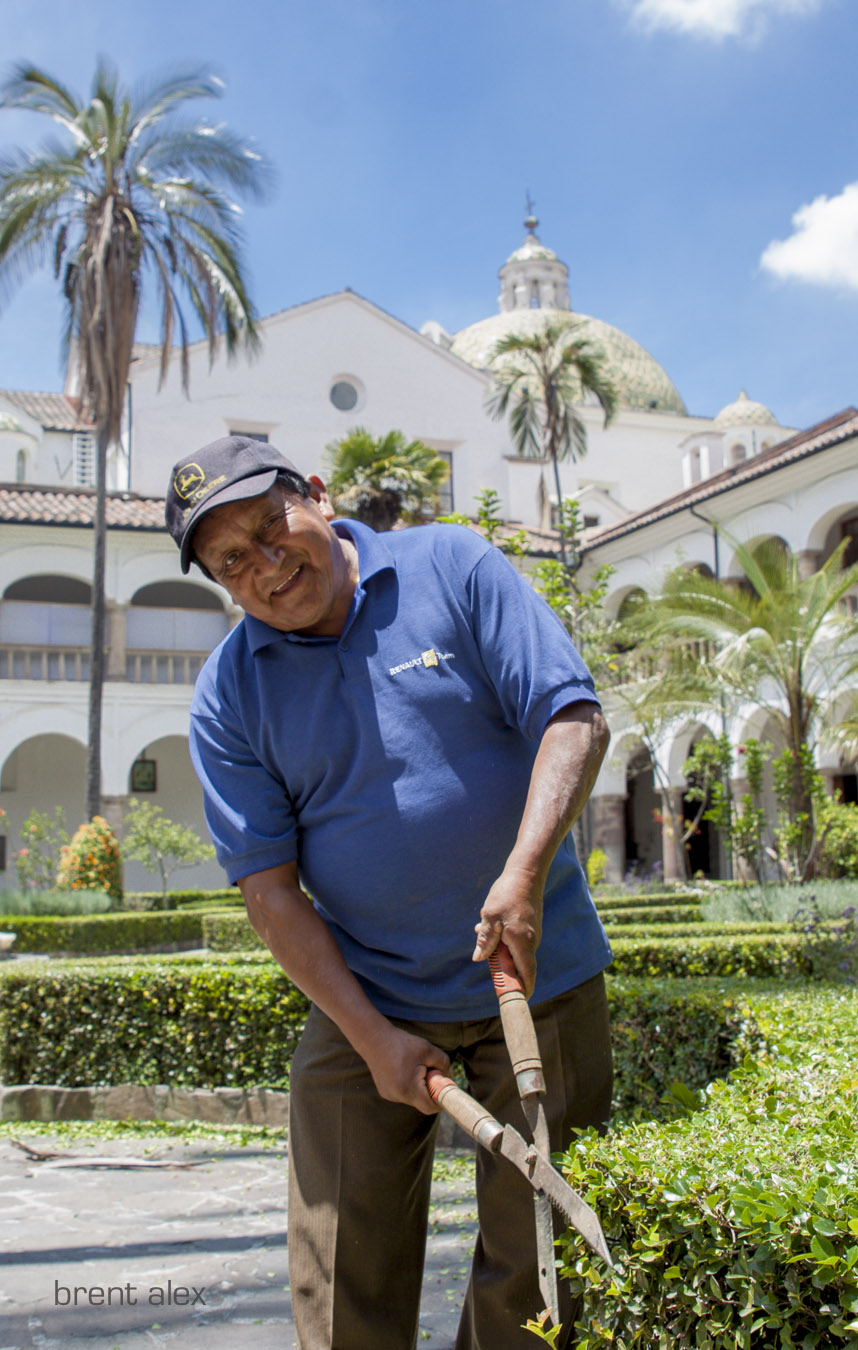 Julio Sierra
The Storyteller
florida paul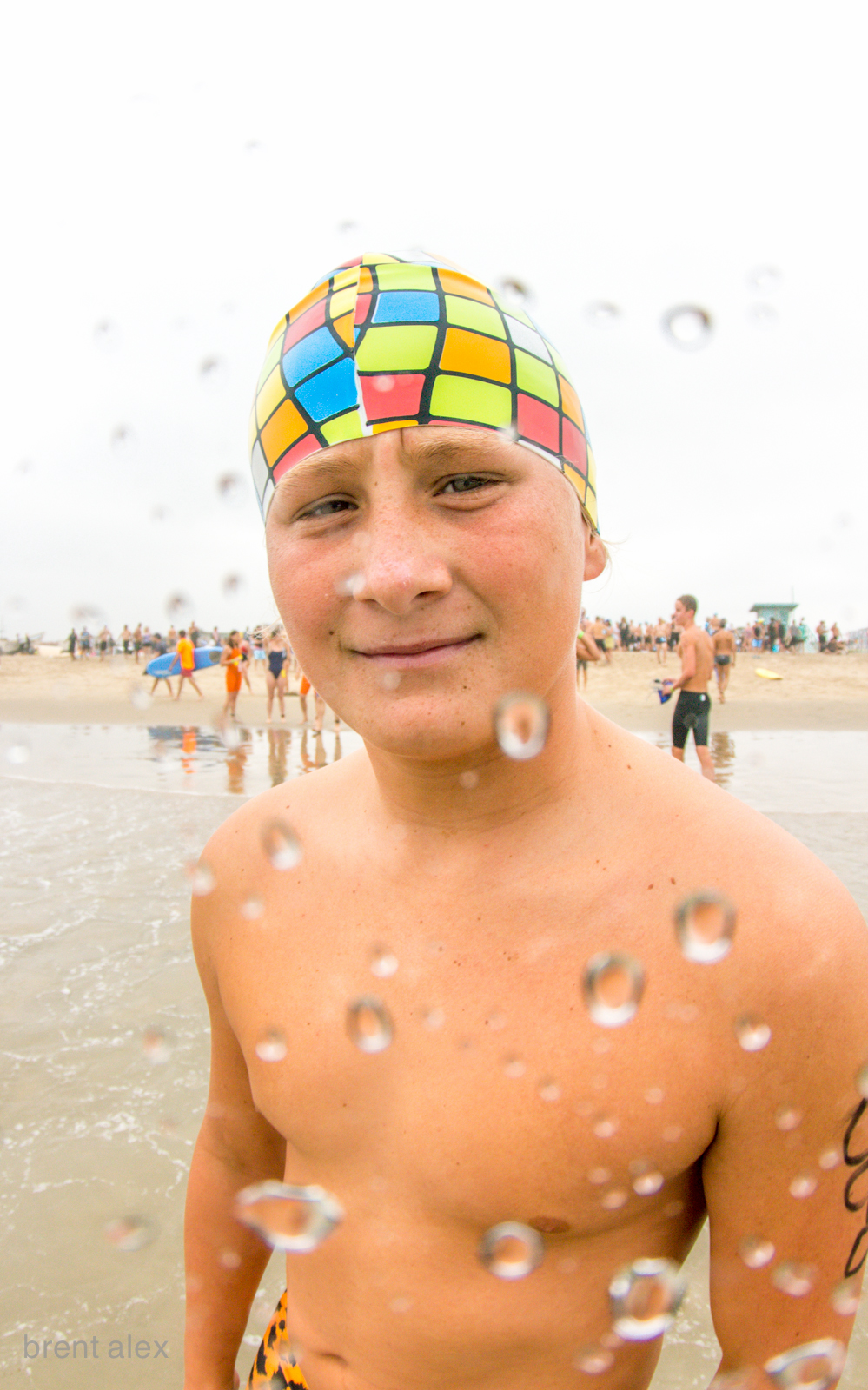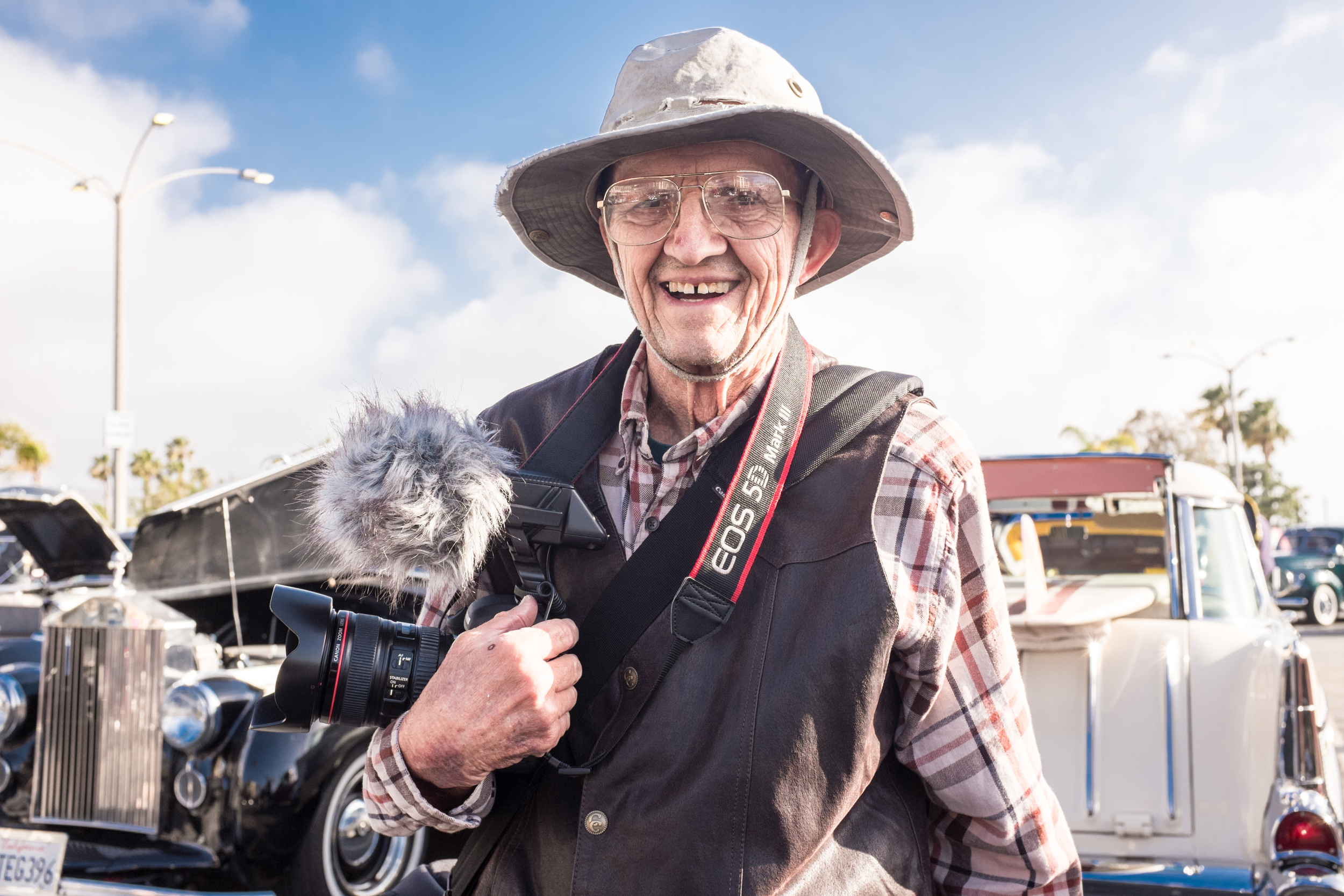 Francisco Frederico Murigo
Once a high school baseball standout in his hometown of Loreto, Mexico B.C.S., Francisco played center field on the championship team of 1967. He continued to play ball until a car accident permanently damaged his throwing arm. When I met Franciso he was assisting in the coastal cleanup in Loreto following Hurricane Odile that devestated much of Los Cabos and Baja Sur. He mentions the key to a happy life is to drink herbal tea and spend time with your family.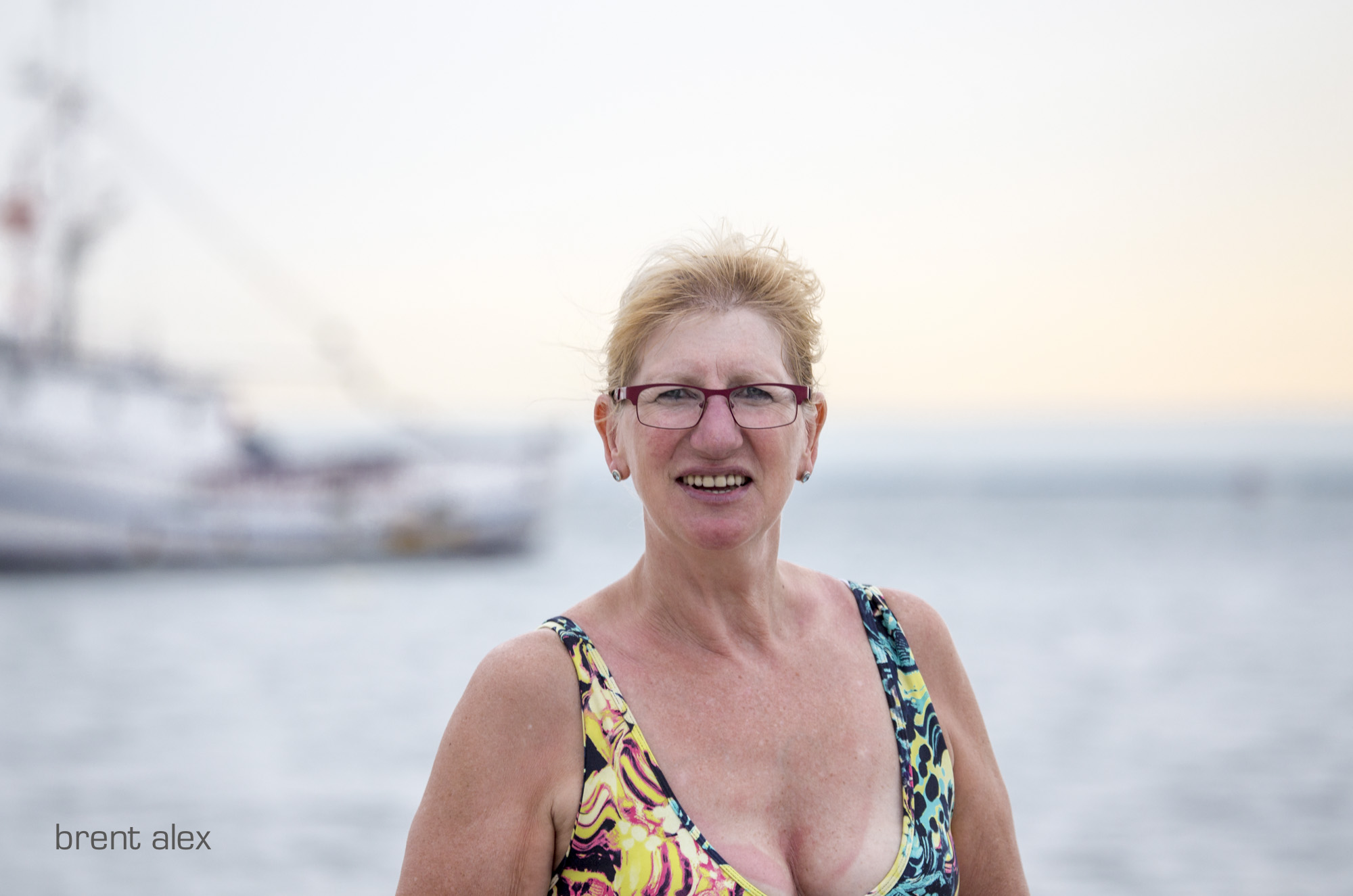 Paula De Meersman
I met Paula in La Paz, B.C.S. Mexico on the peaceful eve of Hurricane Odile, September 13, 2014. Traveling alone from Belgium through the state of Chihuahua and Baja California Sur, she enjoys collecting shells from the many coastal countries she has visited in her life. Her Spanish is excellent and her positive attitude is wonderfully infectious. She was one of over 24,000 tourists evacuated from Los Cabos and surrounding areas to northern cities along the coast. Three days after the storm I bid farewell to Paula in the La Paz bus terminal as she awaited a ferry to take her east across the Sea of Cortez to Los Mochis, followed by an evacuation flight to Mexico City en route to her home in Belgium. She was most excited to see her 2 daughters and go back to work at the local hardware store.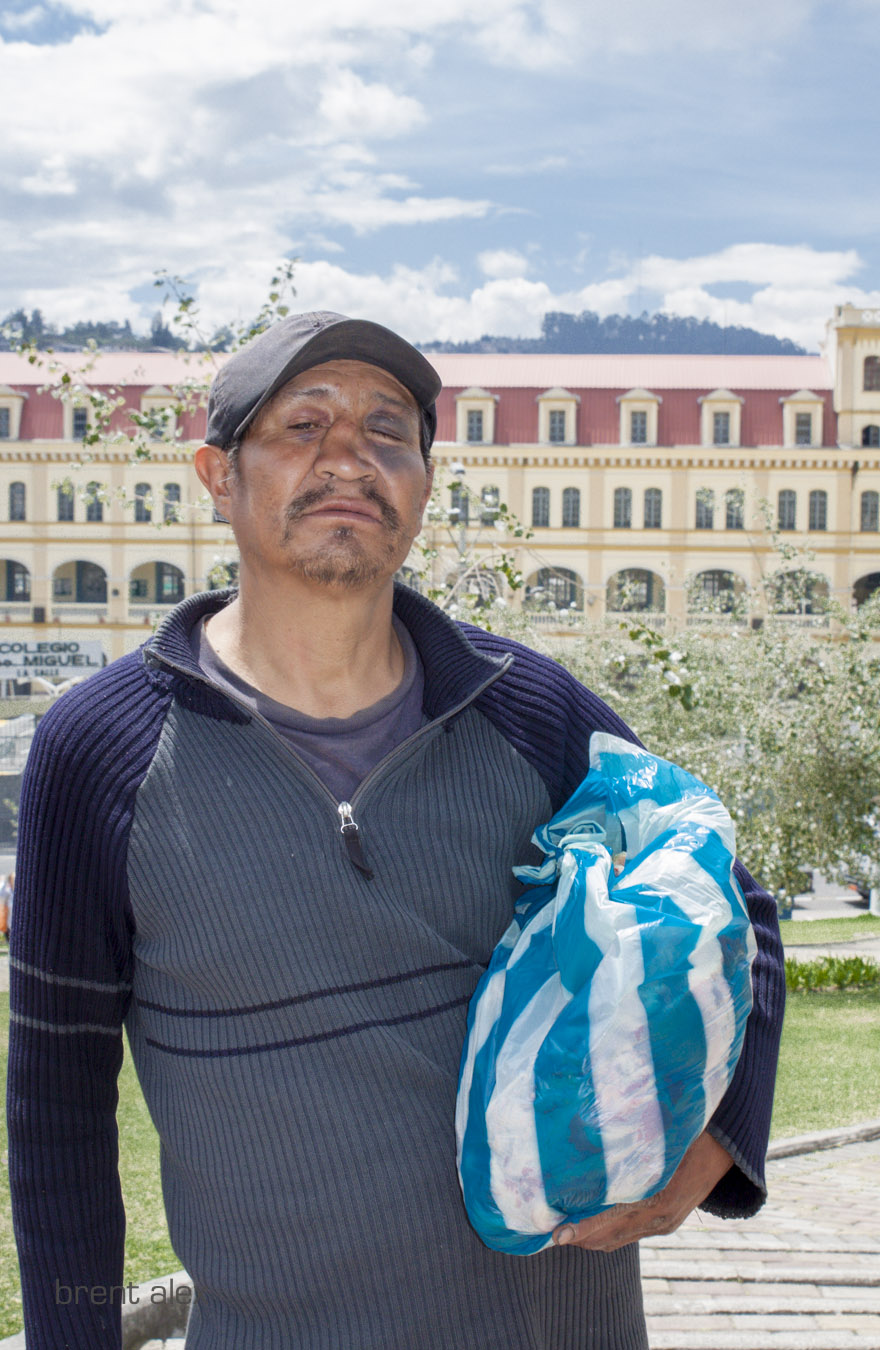 Guillermo el Carnicero
Guillermo totes a bag of freshly trimmed costado for delivery to a client in downtown Quito.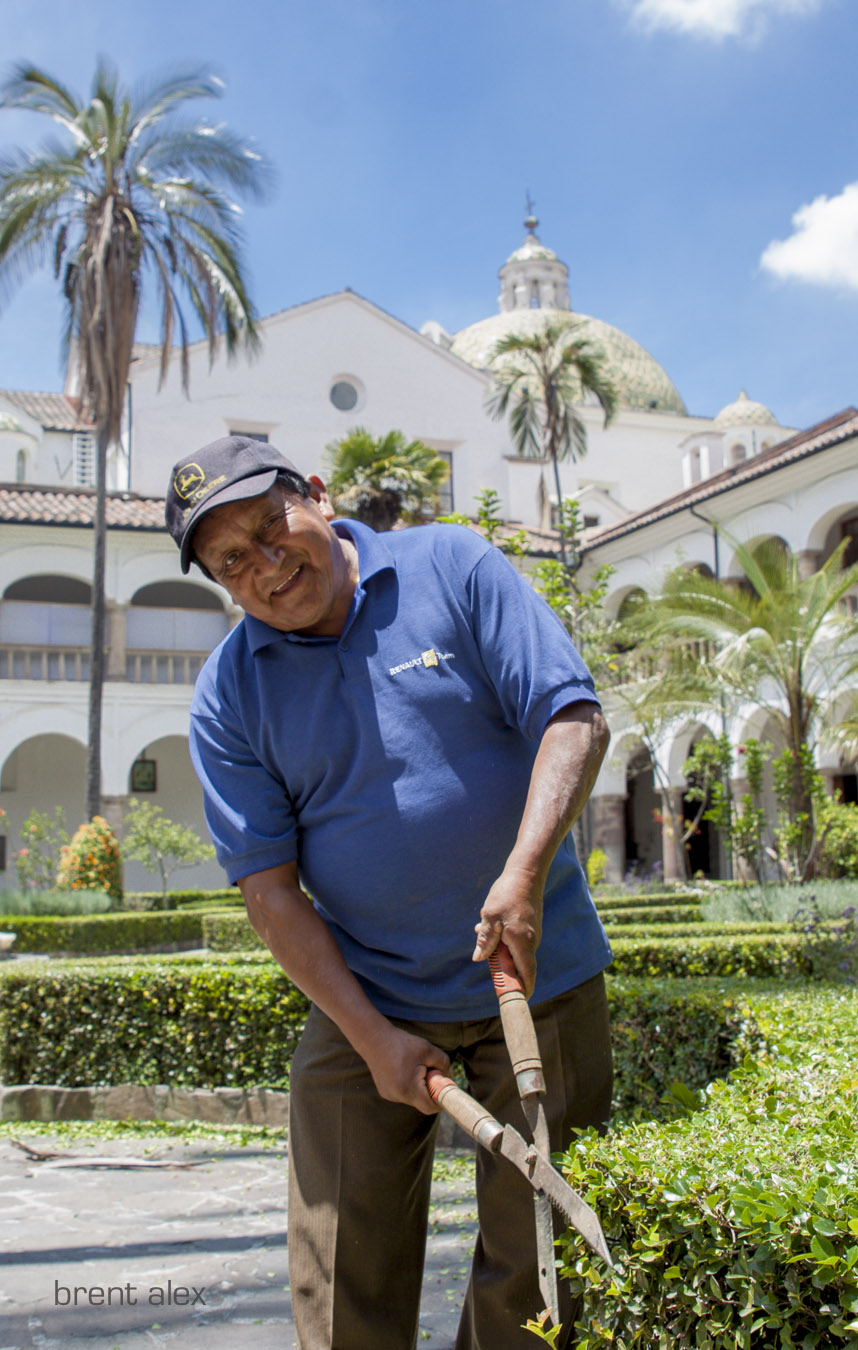 Julio Sierra
For 15 years Julio has tended the beautiful plaza garden at El Convento y Museo at La Catedral San Francisco De Quito. He says he is most proud of his son and his accomplishments working for the John Deere Corporation.
The Storyteller
Lindsey Ward of Lindsey Ward Productions is filming the documentary "Scientific Cannabis." The film tells the story of medical marijuana in Colorado amongst a changing American political landscape involving Cannabis as medical treatment for patients with cancer, epilepsy, and leukemia- specifically, children with these illnesses. These familes are now refugees of Utah and Arizona were it would be illegal to treat their children with cannabis. The parents of these children navigate an American HealthCare system where they face conflicting Federal and State laws, while attempting to save the lives of their children from a broken system. Federal law mandates years of continued chemotherapy even after scientific documentation proves their children are either in remission or cancer free after using cannabis oil.  
florida paul
Paul is the undisputed #1 fan of the AVP Beach Volleyball tour. He resides in Dell Rey Beach in southern Florida when he isn't following the tour, which he has done for the last 20 years! From all his favorite AVP memories, the one that tops the list is Phil Dalhausser's soft jump serve that barely eeked over the net to win the 2008 Manhattan Beach Open with partner Todd Rogers to defeat Nick Lucena and Sean Scott. @avp #AVPMBO #AVP2014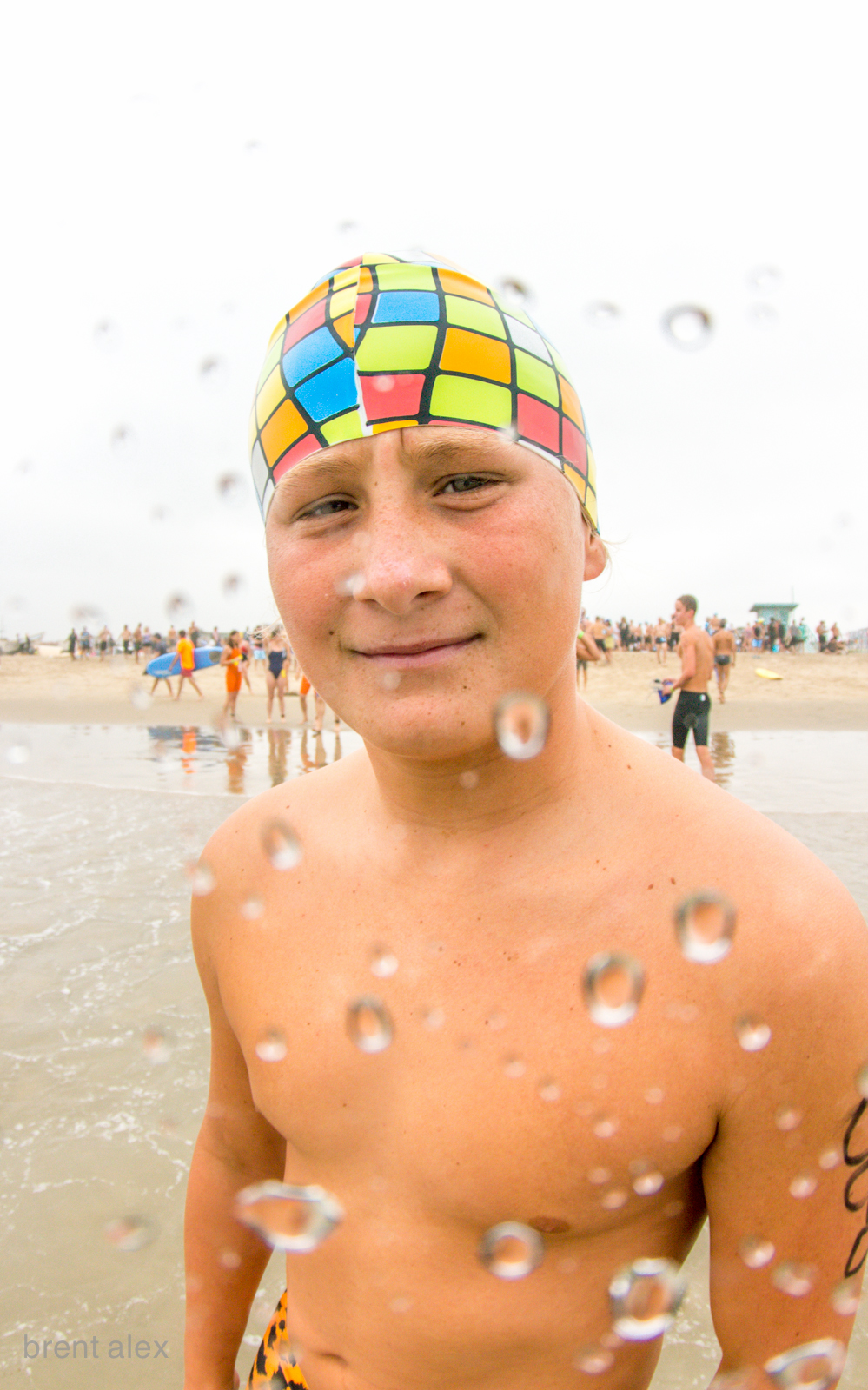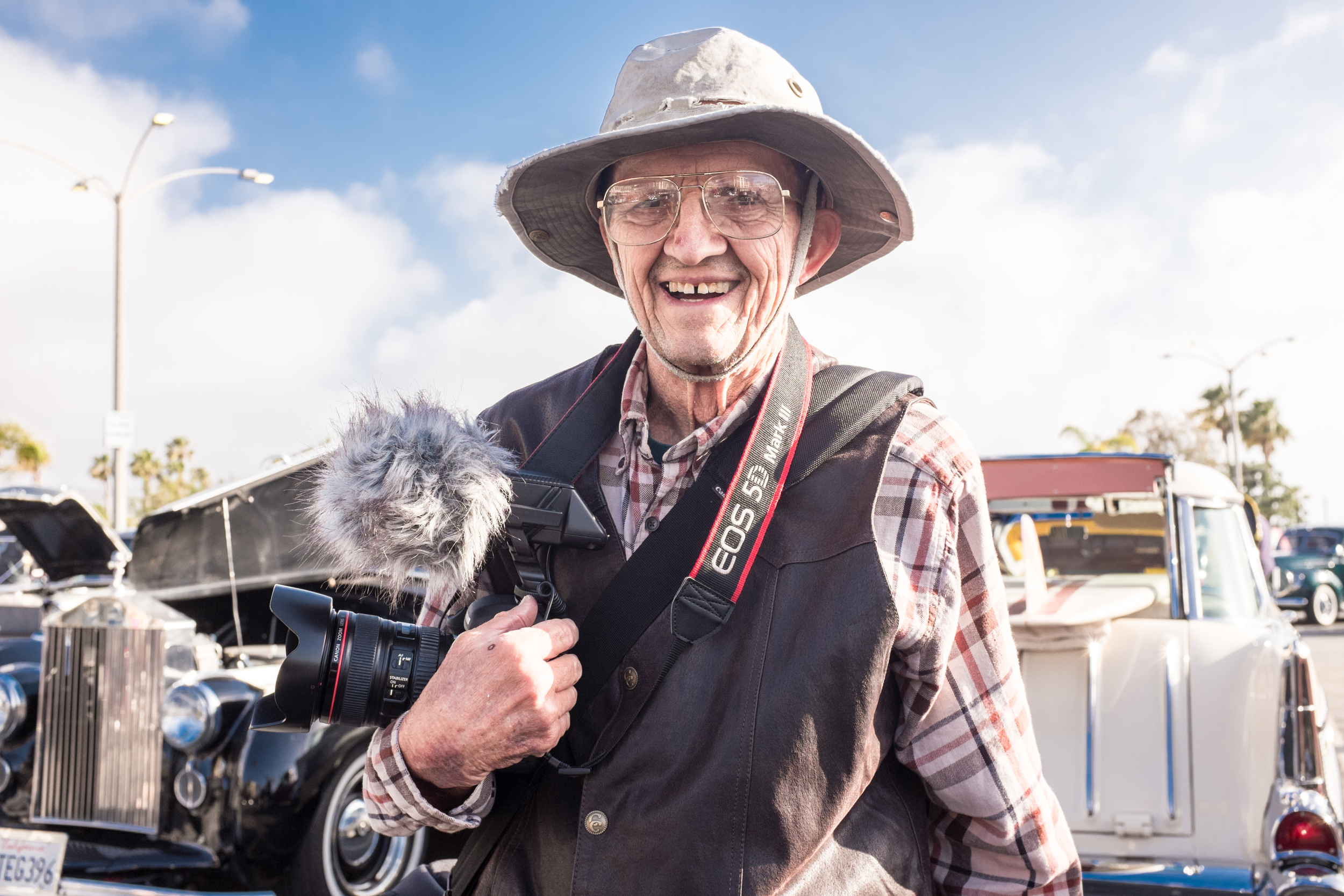 1
2
3
4
5
6
7
8
9
10
11
12
13
14
15
16
17
18
19
20
21
22
23
24
25
26
27
28
29
30
31
32
33
34
35
36
37
38
39
40
41
42
43
44
45
46
47
48
49
·
·
·
·
·
·
·
·
·
·
·
·
·
·
·
·
·
·
·
·
·
·
·
·
·
·
·
·
·
·
·
·
·
·
·
·
·
·
·
·
·
·
·
·
·
·
·
·
·