Taking in the moment..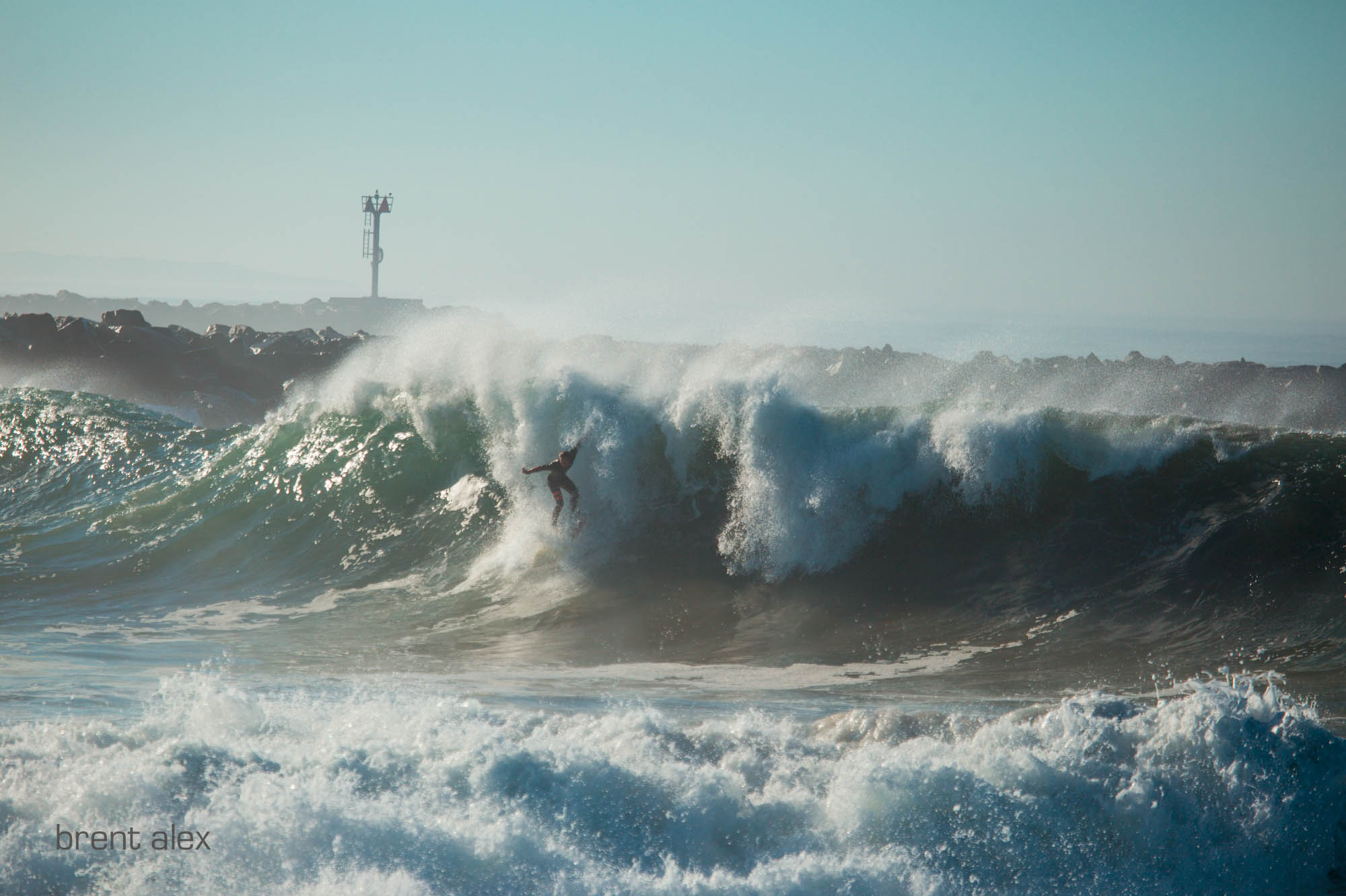 escaping the Green MONSTER
Chris
Foot Wanted
Fashionably Late
Teamwork
Taking in the moment..
Cracking a joke and a smile, South Bay native Scotty Bredesen is looking cool and confident.
A pair of onlookers witness a big drop and harrowing escape from a foam bomb.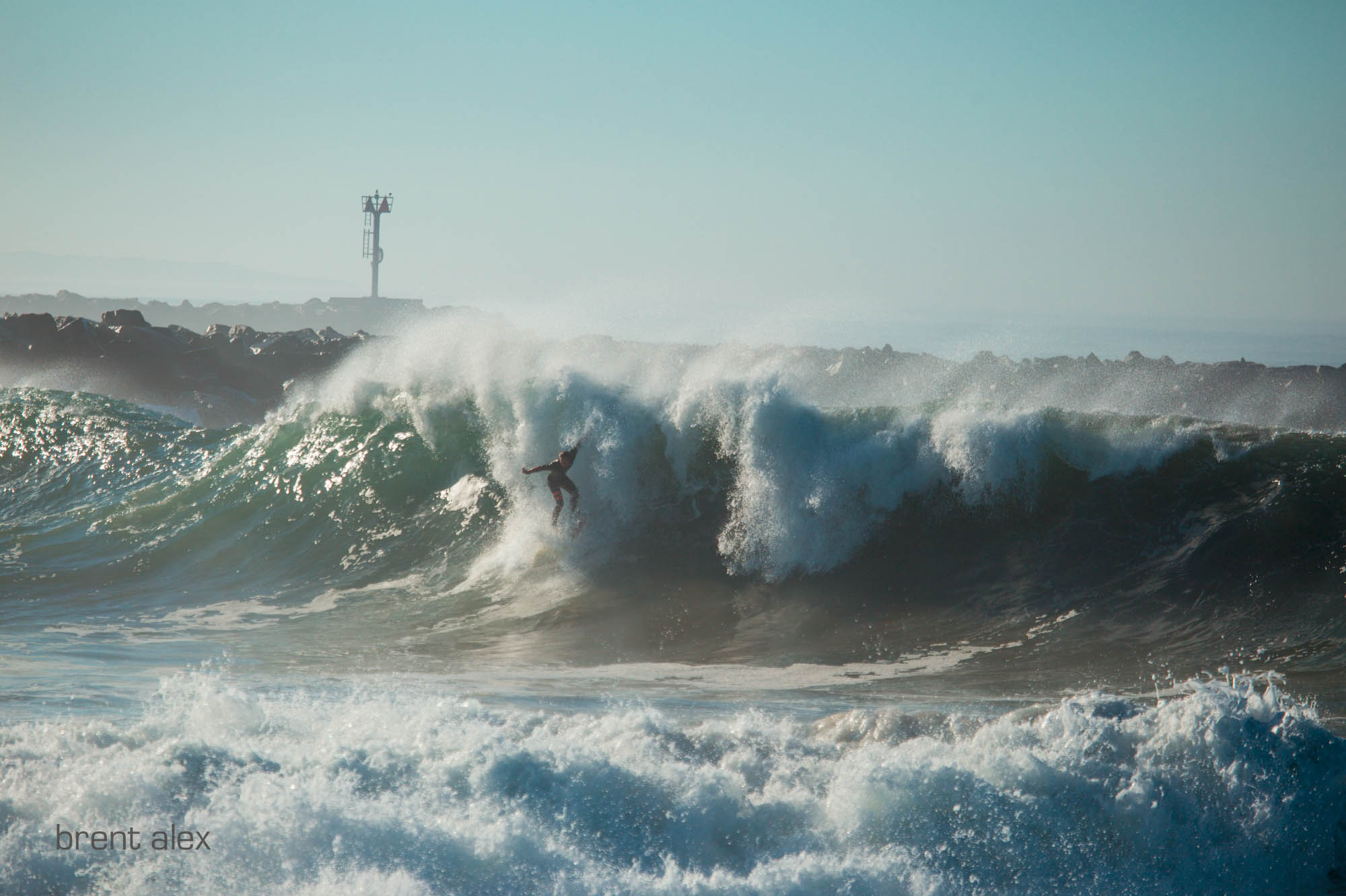 escaping the Green MONSTER
High-tailing it away from its craggly green clutches, an unknown surfer escapes his worst nightmare and landed the drop as if he'd done it in his sleep. @theInertia
South Bay local Scotty Bredesen blowing the doors off The Wedge on Big Wednesday. True to the ol' saying, "You shouldv'e been here yesterday," the swell looked infinitely smaller on Thursday morning.
Sharing is caring. And on Big Wednesday, the spirited watermen enjoy the moment together like a true band of brothers; spongers and surfers alike.
Chris
Local Newport Beach sponger and C-h-a-r-g-e-r.
No seat? No problem. One need only wait for a beach clearing set to rearrange the seating chart.
Foot Wanted
A Newport Beach maintence worker stated he found 37 individual shoes and sandals Wednesday afternoon. He later mentioned he would be starting a new shoe collection. Hey, if the shoe fits…wear it!
The unspoken competition between photographers and surfers for the best shot was alive and well.
Pre-streching his arms for possible Gumby-like contortion by The Wedge, an unknown surfer prepares to take on the heavy south swell created by Hurricane Marie.
Newport Beach city municipal workers use tractors to pull the Lifeguard towers away from the eroding sand berm.
The lone body surfer at The Wedge didn't need pink hair to stand out in the lineup.
Like a bat out of hell, an unknown bodyboarder zooms from the sinister pit to a heavenly left at The Wedge on Big Wednesday.
Fashionably Late
Joining the party a bit late on Thursday didn't keep some in the crowd from turning their heads from the action. Hey, if you're gonna be late, make sure to be fashionable.
Teamwork
The dynamic and synergy between a surfer and his photog.
One last bomb from the southy swell...
Now that I've got that empty Wedge-less feeling. Come back southy swell. Please.  your friend,brent alex
1
2
3
4
5
6
7
8
9
10
11
12
13
14
15
16
17
18
19
20
21
22
23
24
25
26
27
28
29
30
31
32
33
34
35
36
37
38
39
40
·
·
·
·
·
·
·
·
·
·
·
·
·
·
·
·
·
·
·
·
·
·
·
·
·
·
·
·
·
·
·
·
·
·
·
·
·
·
·
·